3 Ways to Prevent Burnout in the Workplace for Marginalized Groups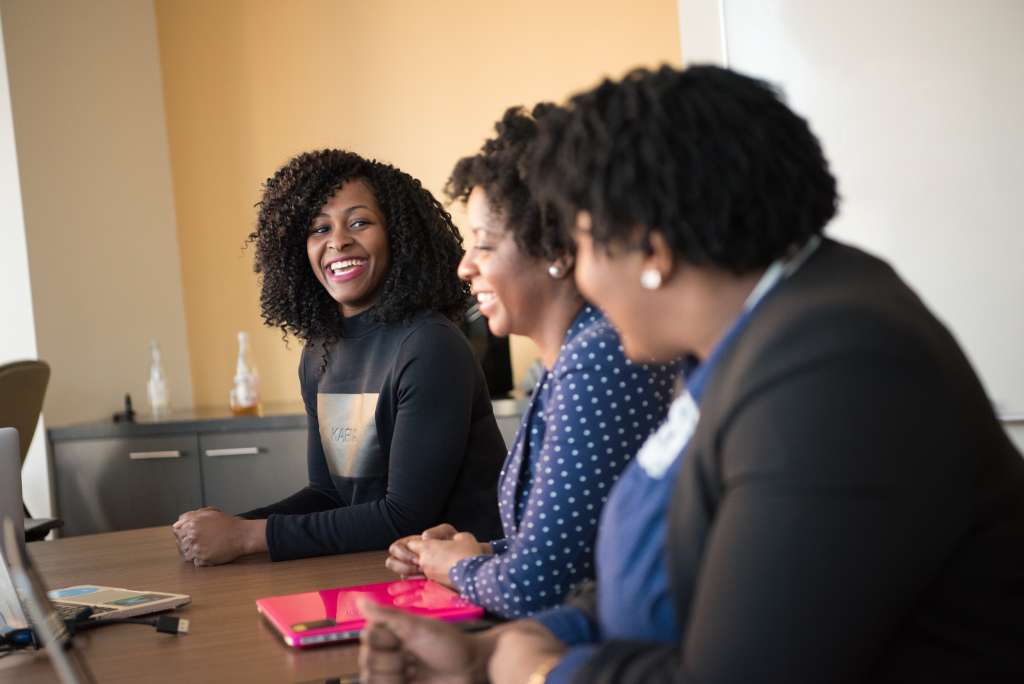 It is no secret that burnout is an increasingly common phenomenon in many of today's fast-paced, high-pressure workplaces, maybe you've even experienced burnout yourself. But the truth is, burnout affects almost everyone who works, regardless of gender, background or ethnicity, but studies show that women and BIPOC (Black, Indigenous, and People of Color) individuals are more likely to experience burnout than their counterparts (McKinsey, 2022).
What factors contribute to burnout in marginalized groups?
There are a variety of factors that play into why marginalized groups experience an additional level of pressure that can result in burnout.
Some of these factors include:
Discrimination: Discrimination isn't always obvious. Sometimes, we unintentionally discriminate against others based on our unconscious bias, which makes self-awareness an essential tool to identify these behavior patterns in ourselves and others. When women and people of color are subjected to this added level of judgement it can lead to increased stress, and feelings of isolation and frustration.
Stereotyping: At times, despite our best intentions, our unconscious biases can cause us to classify others according to unfair and inaccurate cultural judgments and views, which are influenced by factors such as gender, race, or background. An example of this is when women are stereotyped as less competent or less committed to their work than men, which can lead to increased scrutiny. Similarly, many people of color have encountered challenges in their professional growth due to negative stereotypes which can create barriers, perpetuate inequality, and hinder progress.
Lack of representation: When there are few women or people of color in positions of leadership in the workplace, employees who belong to these underrepresented groups may feel undervalued, excluded, or unable to see a pathway for professional growth for themselves within the organization.
Intersectionality: Many people who belong to marginalized groups experience multiple forms of marginalization in their identity. For example, a Black woman may experience both racial and gender discrimination.(McKinsey, 2021). Intersectionality acknowledges that those who belong to more than one marginalized group may experience compounded forms of discrimination, increasing the challenges of navigating daily work and the likelihood or burnout.
How can companies improve inclusivity at work?
This brings up the question, what can organizations do to foster healthier, more inclusive and equitable workplaces for their employees?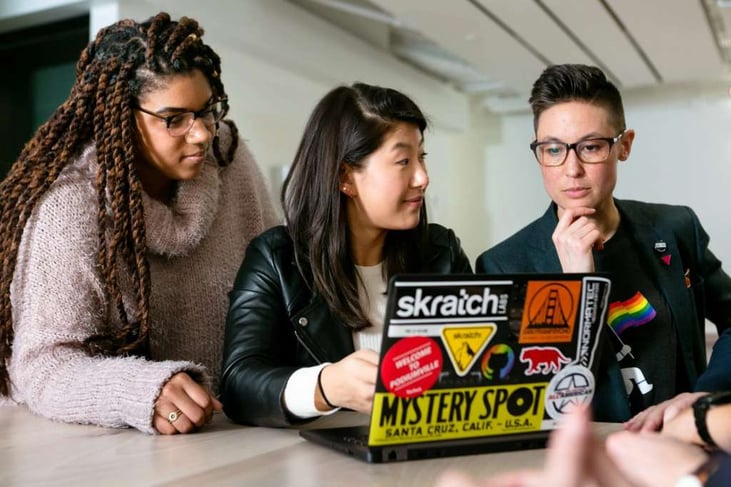 How can your organization prevent burnout for women and BIPOC employees?
Prioritize Self-Care: Self-care is essential to prevent burnout and organizations can help to cultivate an environment where self-care is supported, encouraged and deeply embedded in the culture. Encourage your employees to take breaks throughout the day, offer opportunities to practice mindfulness and meditation, and respect employees to both take care of themselves and accomplish their weekly tasks. Leaders who allow their direct reports to manage their workload and take care of their individual needs build relationships based on trust, honesty, and respect which can foster a deeper sense of commitment. . This means as a leader, it's important to encourage your team to say no when they can't take on extra tasks, and to take time off if they are feeling exhausted, overwhelmed, or anxious. The manager-direct report relationship is an opportune space where you can exercise your organizational values and encourage your employees to practice self-care, however that looks to them.
Create a Supportive Work Environment: Workplace culture plays a significant role in preventing burnout. Women and BIPOC individuals are more likely to experience burnout when they work in environments where they feel unsupported or undervalued. Creating a supportive, inclusive, and psychologically safe work environment is crucial. You can cultivate this type of environment by providing a 1:1, confidential, and non-judgemental support space for employees to share any issues they might be facing at the organization. You can also consider creating affinity groups, which are groups for employees who belong to marginalized groups to gather, connect, and feel a sense of community. It is also crucial to acknowledge the contributions and recognize the unique challenges that women and BIPOC employees face. Make space for these employees to share what's on their mind, listen with openness if they bring up something that might be uncomfortable to hear, and keep them informed on your plan of action for following up with any issues they might raise. If your role allows, you can advocate for and implement policies that promote work-life balance, such as flexible work arrangements, wellness programs, team exercises, initiatives to encourage effective teaming, and also employee assistance programs.
Address Systemic Issues: Burnout is not just an individual issue; it is also a systemic problem that affects entire organizations. Addressing the systemic issues that contribute to burnout is crucial in preventing it and it takes an honest look in the mirror which sometimes reveals more hidden inequalities. This is where mindfulness practice can support you and help you to address challenges in your organization with openness, curiosity, and without defensiveness. With the courage to look within leadership can address pay disparities, understand how to promote diversity, and define on practices and norms that support inclusion, strengthen emotional intelligence, and build community. As you look honestly at the landscape of your organization, you might ask this question along the way, "Does this practice or way of working promote belonging for all of our employees?" If you are looking to address systemic discrimination, make sure to include marginalized voices in those conversations. Addressing systemic issues will not only prevent burnout but will also create a more inclusive and productive workplace.
Employers can take steps to support their employees and create a more equitable and supportive workplace, which will benefit both the employees, no matter their identities, as well as the organization as a whole. By taking intentional steps, organizations can reduce burnout, support their employees and their well-being, as well as create healthier and more productive work environments.
Interested in learning how to make your workplace more human-centered? Check out the programs we offer here!