An exclusive in-person event with leading experts in the field of neuroscience, emotional intelligence, organizational behavior, leadership, and mindfulness.
Network with like-minded leaders, learn best practices for scaling and sustaining a thriving culture, and get an insider's look at SIY Global's exciting updates.
July 20 – 22, 2023 | Pestana Palace | Lisbon, Portugal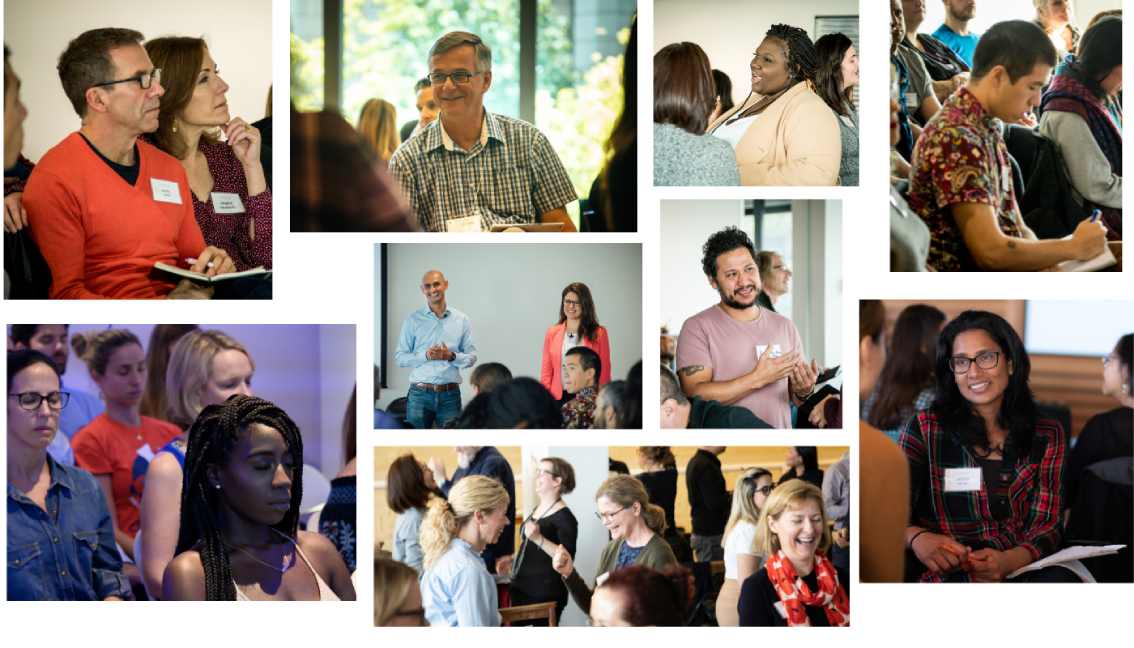 At SIY Global, we have seen first-hand how our trainings in emotional intelligence and human-centered skills have the power to create personal transformation and enhance organizational culture.
We believe that it's not just what we do, but how we do it that has the greatest impact on productivity, engagement, innovation, well-being, and business results.
Who is the SIY Global Summit for?
We're excited to bring together our entire SIY Global community to the summit, with sessions specifically designed for: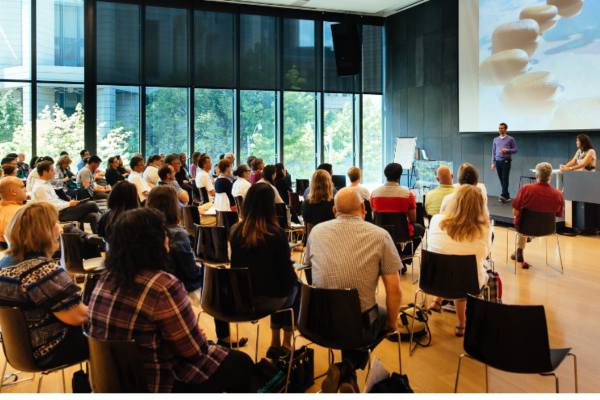 Our valued clients, leaders, and professionals within large organizations interested in scaling human-centered skills with their teams.
We invite you to register for the full 3-day summit.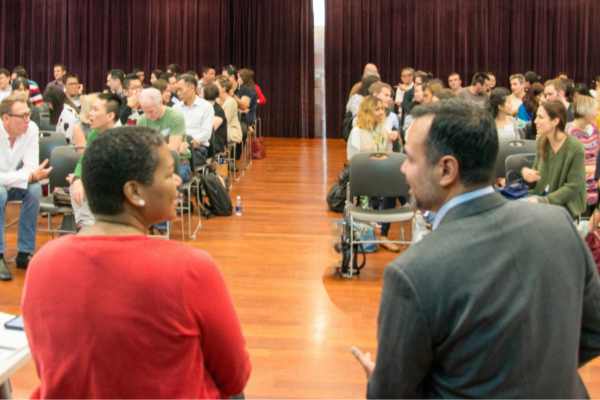 Our world-class certified teachers who have completed the Search Inside Yourself teacher training program.
We invite you to register for Days 2 and 3, with a special teacher discount already applied.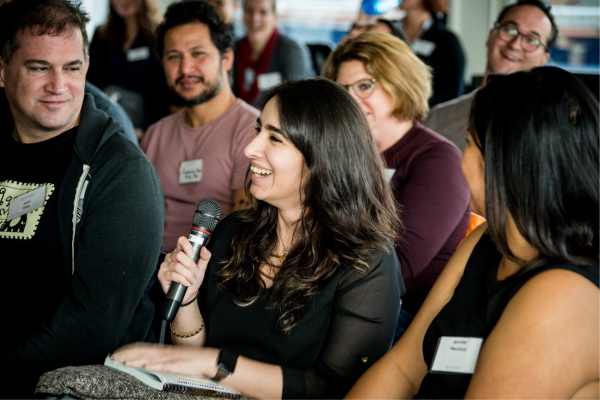 Why attend the SIY Global Summit?
You'll gain insights on the reasons why humanizing work is more important than ever, how to integrate it in your personal and professional life, and how to bring change to your organization or community. You'll learn business and personal best practices from experienced change-makers, make connections, and share your knowledge. Most importantly, you'll experience it all first-hand through interactive sessions and evidence-based practices.
Together, we will deepen our connection to our shared mission to build more human(e) workplaces. You will walk away feeling resourced, connected, inspired, and empowered to make a difference.
Networking
Connect with a global and inspiring community of like-minded individuals and build lasting partnerships with other leaders who are building emotional intelligence programs at scale in top organizations around the world. Share ideas, challenges, and success, while gaining inspiration to support your work.
You'll be in great company, with participants from companies that include: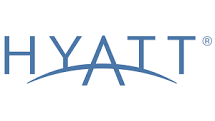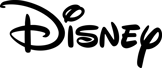 and many more.
Learning
Hear from leading experts in the field of neuroscience, emotional intelligence, psychological safety, resilience, and mindfulness so you can stay up to date with the latest trends. Gain insights and knowledge on best practices, in a practical and applicable way.
Getting an insider's look
Get a first look at SIY Global's strategic direction, learn about our new roadmap. Envision with us as we work toward our goal of creating more human(e) workplaces in ways that have an impact on your organization's employee engagement, talent retention, cultural transformation, well-being, and innovation.
Practicing, together
The last day of the summit is a daylong retreat designed as an opportunity to deepen your personal practice of mindfulness and human-centered skills next to other SIY community members and engage in self-reflective activities so that you walk away from the summit feeling resourced, connected, and empowered to embody and share these practices.
All while enjoying the inspiring local culture at a historic and breathtaking palace
in Lisbon, Portugal.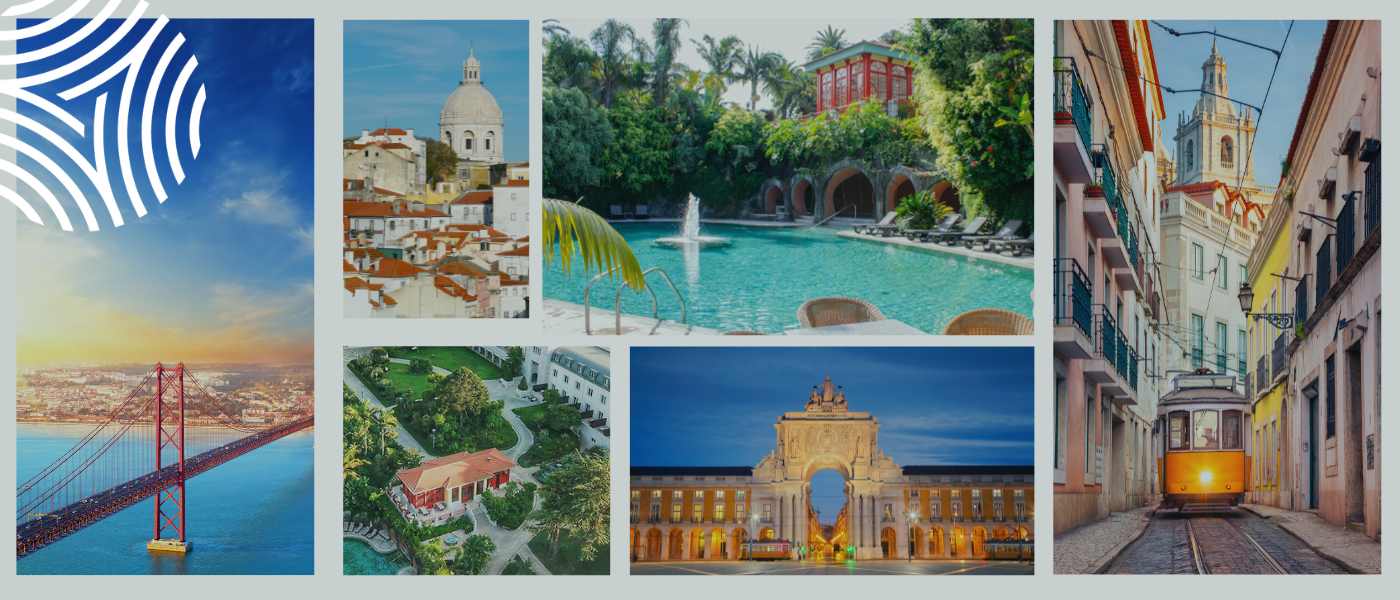 Day 1 Speaker Lineup (click to expand)

Day 2 Speaker Lineup (click to expand)
Keynote | Dr. Amishi Jha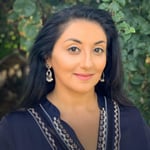 Dr. Amishi Jha, PhD is Director of Contemplative Neuroscience and Professor of Psychology at the University of Miami. Prior to her current post, she was an Assistant Professor at the Center for Cognitive Neuroscience at the University of Pennsylvania. She received her B.S in Biological Psychology from the University of Michigan, her Ph.D in Psychology (Cognitive Neuroscience) from the University of California–Davis, and her post-doctoral training at the Brain Imaging and Analysis Center at Duke University in functional neuroimaging. With grants from the Department of Defense and several private foundations, she leads research on the neural bases of attention and the effects of mindfulness-based training programs on cognition, emotion, resilience, and performance in education, corporate, elite sports, first-responder, and military contexts.
In her laboratory at the University of Miami, she uses functional MRI, electrophysiological recordings and behavioral techniques to understand why our attention sometimes fails us, and if it can be trained for greater focus and less distractibility. She launched the first-ever study to offer mindfulness training tools to active-duty military service members as they prepared for deployment. What she has discovered is that without intervention, attention is compromised, and attentional lapses increase. Yet, with mindfulness training, attention can be strengthened and protected.
In addition to her own published body of research, her work has been featured at TED, NATO, the World Economic Forum, the Pentagon, and the UK Parliament. She has received coverage in The New York Times, TIME, Forbes, Mindful Magazine, NPR, and more. In addition, she has been interviewed by Joe Rogan, Brene Brown, Russell Brand, Deepak Chopra, Duncan Trussell, Dan Harris, Sharon Salzberg, and many others. In her national bestseller, Peak Mind (Harper Collins), she shares her discoveries on how attention can be trained for optimal performance and well-being. You can find Dr. Jha at http://amishi.com.
SIY Global's Product Roadmap | Ryan Heinl

Ryan Heinl | Ryan is SIY Global's Head of Product and is an award winning B2B EdTech product innovation and management executive who takes products from concept to market in a 0 to 1 fashion. Having worked for one of the leading global leadership development firms for more than a decade, Ryan has the unique ability to bring together market strategy, innovative product solutions, and drive execution of business outcomes. Having worked with admired global companies in a range of different industry sectors, Ryan understands the challenges that complex organizations face and is able to translate these challenges into training and development solutions that have measurable impact.
Virtual Keynote and Q&A | Dr. Daniel Goleman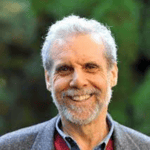 Daniel Goleman is an internationally known psychologist who lectures frequently to professional groups, business audiences, and on college campuses. As a science journalist Goleman reported on the brain and behavioral sciences for The New York Times for many years. His 1995 book, Emotional Intelligence was on The New York Times bestseller list for a year-and-a-half, with more than 5,000,000 copies in print worldwide in 40 languages, and has been a best seller in many countries. Apart from his books on emotional intelligence, Goleman has written books on topics including self-deception, creativity, transparency, meditation, social and emotional learning, ecoliteracy and the ecological crisis.
The Harvard Business Review called emotional intelligence— which discounts IQ as the sole measure of one's abilities — "a revolutionary, paradigm-shattering idea" and chose his article "What Makes a Leader" as one of ten "must-read" articles from its pages. Emotional Intelligence was named one of the 25 "Most Influential Business Management Books" by TIME Magazine. The Financial Times, Wall Street Journal and Accenture Insititute for Strategic Change have listed Goleman among the most influential business thinkers.
Goleman is a co-founder of the Collaborative for Academic, Social, and Emotional Learning (www.casel.org), originally at the Yale Child Studies Center and now at the University of Illinois at Chicago. CASEL's mission centers on bringing evidence-based programs in emotional literacy to schools worldwide.
He currently co-directs the Consortium for Research on Emotional Intelligence in Organizations (www.eiconsortium.org) at Rutgers University. The consortium fosters research partnerships between academic scholars and practitioners on the role emotional intelligence plays in excellence.
Goleman is a board member of the Mind & Life Institute, which fosters dialogues and research collaborations among contemplative practitioners and scientists. Goleman has organized a series of intensive conversations between the Dalai Lama and scientists, which resulted in the books Healthy Emotions, and Destructive Emotions. He is currently editing a book from the most recent dialogue on ecology, interdependence, and ethics.
Goleman's work as a science journalist has been recognized with many awards, including the Washburn Award for science journalism, a Lifetime Career Award from the American Psychological Association, and he was made a Fellow of the American Association for the Advancement of Science in recognition of his communicating science to the general public.
Expert Panel on Scaling Organizational Emotional Intelligence | Ralf Haacke & Peter Bostelmann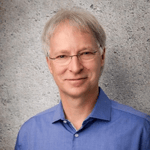 Ralf Haacke works at Procter & Gamble as a Director in P&G's Global Business Services (GBS). Ralf has established, piloted and now leads P&G's global "Improve YOUR Life" program, which is a personal leadership development program based on the "Search Inside Yourself" program developed at Google. Previously at P&G, Ralf held various regional and ultimately global service and project management roles, including governance and relationship management responsibilities for strategic global external partners. In his personal life, he enjoys taking RV trips around Europe with his daughters and his spouse, and his biggest personal passion is exploring mindfulness and its multitude of benefits in day-to-day applications.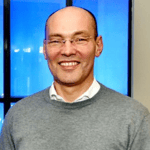 Peter Bostelmann is Chief Mindfulness Officer and founder of SAP's Global Mindfulness Practice. Under his leadership mindfulness-based training's and support structures for lasting cultural change have been piloted, refined, and are being offered to all SAP employees globally. Peter initiated the foundation for the lasting success of this practice by building a passionate community of teachers and ambassadors. Peter is an Integral Leadership Coach and trained as an Industrial Engineer. He brings more than 20 years of leadership experience in international business to his current efforts in bringing mindfulness programs to scale at global organizations.
SIY Certified Teacher Exclusive Sessions | Rich Fernandez, Alexie Dossa, Anuka Gazara-Anthony
During part of the afternoon on July 21, we will host a few sessions specifically for our Search Inside Yourself Certified Teacher community.
Your speakers include: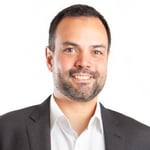 Rich Fernandez | Rich is the CEO of SIY Global. He was previously the director of executive education and people development at Google, where he was also one of the first SIY teachers. Rich previously founded Wisdom Labs and has also served in senior roles at eBay, J.P. Morgan Chase and Bank of America. He received his PhD in Psychology from Columbia University and is a frequent contributor to the Harvard Business Review.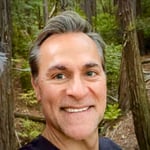 Alexie Dossa | Alexie is a dynamic business executive with 20 years of experience enabling customer senior executives to accelerate meeting their strategic needs and challenges through SaaS sales, marketing, and professional services. This includes use cases in the areas of agile and digital transformations, employee engagement, and building a culture of innovation with industry-leading global corporate brands. He spends much of his free time running and hiking the trails on Mt. Tamalpais, practicing and teaching yoga, and practicing mindfulness and mediation. Alexie has 15+ years practicing mindfulness in the business environment and loves to teach the celebrated SIY program.
Day 3: July 22 | 1-day Retreat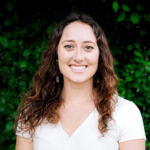 Caitlin Stull (she/her) is the Manager of Teacher Training & Development at SIY Global where she passionately supports SIY teachers to transform their workplaces from the inside out. Having partnered with some of SIYG's most influential clients, she has seen first-hand the impact human-centered skills can have in enabling teams and organizations to flourish. Her work is sustained by a 15-year mindfulness practice that inspires her to continue turning towards the great opportunities and difficulties employees and workplaces face at this time. A social worker by training, Caitlin is fascinated by how culture and identity shape organizations. Before joining SIYG, she worked in Turkey, Australia & Rwanda with organizations including NATO, UNICEF and Amnesty International. When not working with SIYG, she offers nature-based therapy for under-resourced communities and is completing a Masters in Clinical Social Work. She lives in the Blue Ridge Mountains where you'll find her hiking with her dog Bodhi, building a community of mindfulness practitioners and learning earth-based skills for sustainable living.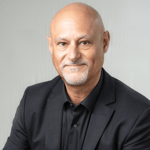 Yves Givel is the founder of The Mindfulness Company with a purpose of bringing the benefits of mindfulness and mindful leadership to the workplace, and the world. The Mindfulness Company focuses on Leadership Development, Mindfulness, Coaching and HR Consulting. Yves is a certified 'Search Inside Yourself' teacher, professional coach, and passionate speaker in conferences and universities on Mindful Leadership, Talent Management and Leadership Development.
During his long career, Yves held many senior HR leadership roles such as Corporate Vice President Talent Management in a large global hospitality company, developing processes and philosophies in the areas of performance management, talent development, leadership, and engagement. During this time, he was instrumental in developing the organization's new "Leadership Profile," a set of leadership competencies designed to help the company become a purpose-driven organization. Before focusing on his own business, Yves' held the role of Senior Vice President Human Resources, leading the HR organization of the company's diverse Europe, Middle East, Africa and Southwest Asia region.
Yves is a graduate of the École Hôtelière de Lausanne, and holds a Masters of Science degree in Learning and Human Resource Management as well as a Doctorate in Social Sciences from the University of Leicester. His doctoral thesis focused on Organizational Learning, Learning Organizations and Leadership. As an ambassador for continuous learning and education, Yves also serves on the Advisory Board of a several educational institutes and universities.
9:00 am to 5:00pm
The 1-day Retreat is open to everyone in our community and the general public.
You can purchase a ticket to only attend this day.
The 1-day Retreat will include:
A day of learning, connection and introspection so you leave feeling inspired and empowered

The opportunity to deepen your personal practice of mindfulness and emotional intelligence (EI) through cutting-edge activities

An accessible and immediately applicable set of mindfulness practices to add to your toolkit

Intrapersonal activities to inspire self-reflection and self-discovery in your personal and professional life

Interpersonal activities to connect with a global network of leaders committed to embodying and promoting emotional intelligence (EI) in top organizations around the world

Exercises to deepen your commitment to bringing human-centered skills to your organization

Lunch will be served as well as coffee and tea in the afternoon



The summit will be held in the stunning Pestana Palace in Lisbon. This historic location will allow you to step away from your day-to-day, embrace the summit experience, surrounded by inspiring local culture and art.
The summit fee does not include accommodation. To support an immersive experience, we invite you to stay on-site at the Pestana Palace. We're happy to offer a limited-number of discounted rooms for retreat participants. Please use this link to book your room.
The venue is conveniently located 12km from the Lisbon International Airport, approximately a 25-minute drive. Taxis and ride share services are available on-arrival from the airport.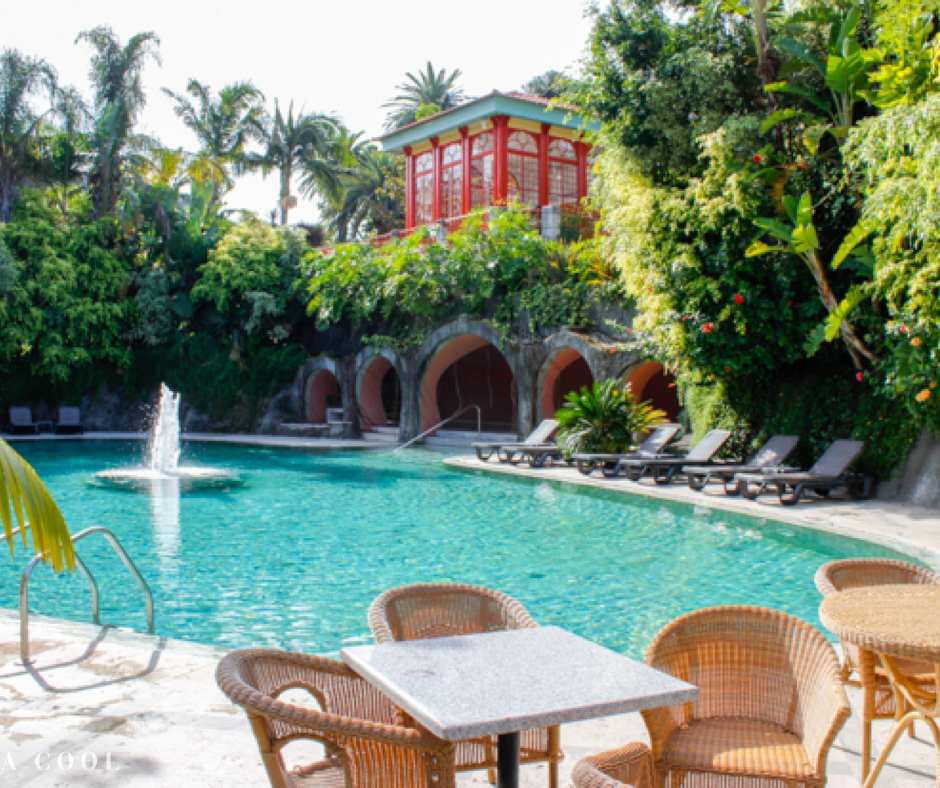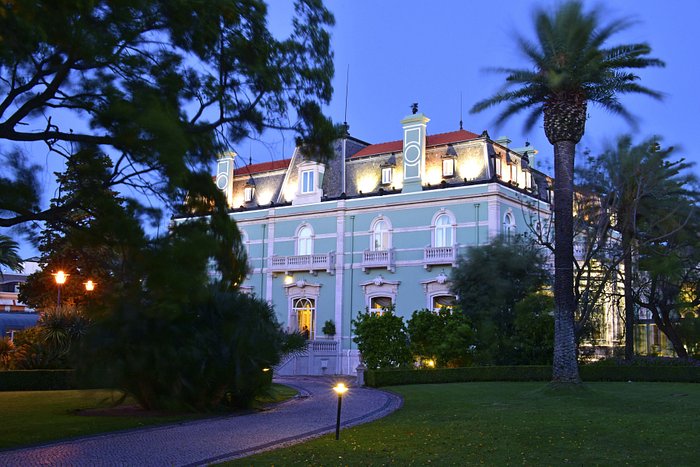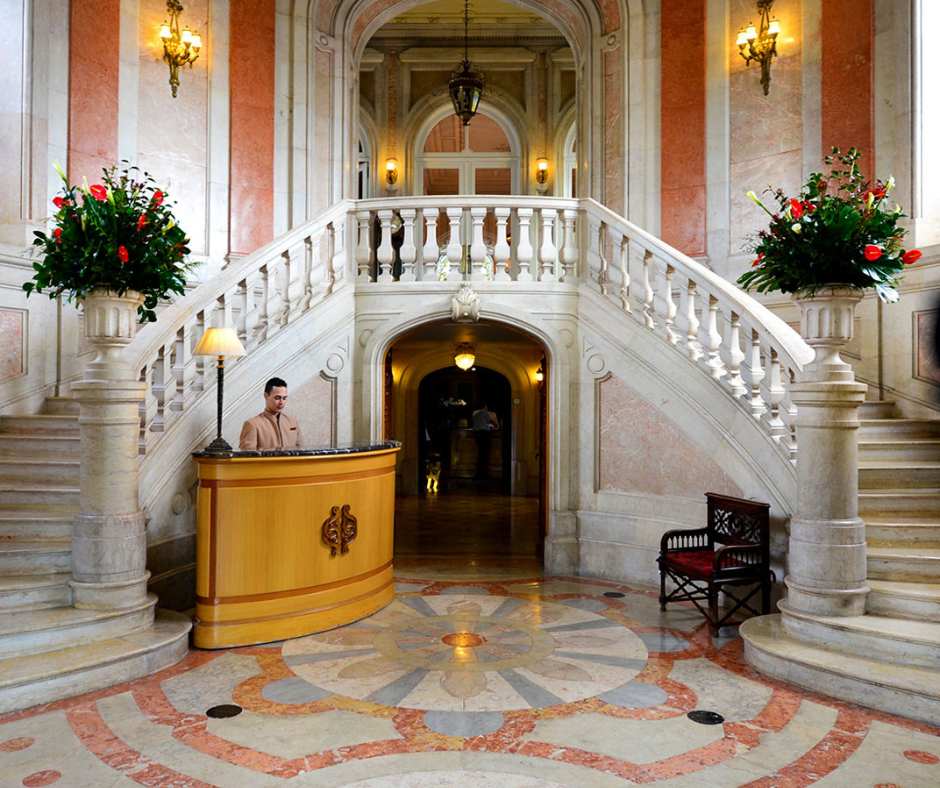 To reserve your space, please click the button below and select your desired ticket and follow the checkout instructions.
Space is limited, so we recommend registering soon!
Ticket options include:
3-day Summit Ticket: The 3-day summit is designed and intended for professionals and teams working inside large organizations.
SIY Certified Teacher 2-day Summit Ticket: SIY Global Certified Teachers are invited to attend days 2 and 3 to attend sessions designed for our teacher community as well as the 1-day retreat. The ticket price already includes your CT discount.
1-day Retreat Ticket: Our third day at the summit is open to our community and the general public. Feel free to invite friends and colleagues to join you!
Convince your boss to send you to the SIY Global Summit!
Now that you're excited to join us in Lisbon in July, let us help you convince your boss to send you there! You can download our simple email template that outlines the benefits of your attendance and the potential impact your learnings will have on your team and organization by clicking the button below.
Frequently Asked Questions
What is included in the cost of the ticket?
You will have access to the sessions, including exclusive workshops, interactive activities, the opportunity to network with other leaders from top organizations, and a full-day retreat. Also included is lunch for all three days of the summit and coffee and tea in the afternoon.
Is there a hotel room discount for our group at the Pestana hotel?
*Please note, SIY Global is not directly managing or responsible for the booking process.
I would only like to attend the 1-day retreat (July 22), how do I sign up for only day 3?
You can register for day 3 only by selecting the ticket "1-Day Retreat" at checkout.
I'm an SIY certified teacher, how do I sign up for the 2-day CT Summit?
You can register as a certified teacher for the 2-day summit by selecting the "Certified Teacher Summit" ticket option.
What is the cancellation policy?
You may request a 100% refund until April 1st 2023 by 11:59 PM PST. You may request a 50% refund from April 2nd, 2023 until June 1st, 2023 by 11:59 PM PST. Tickets are non-refundable after June 1st, 2023.
Is there an option to attend virtually for those who may not be able to travel?
At this time, the Summit is only available for in-person attendance.
Is it required to be vaccinated?
We are following the country-specific guidelines. Additionally, if you feel sick or have any COVID-19 symptoms, please do not plan to attend the event.