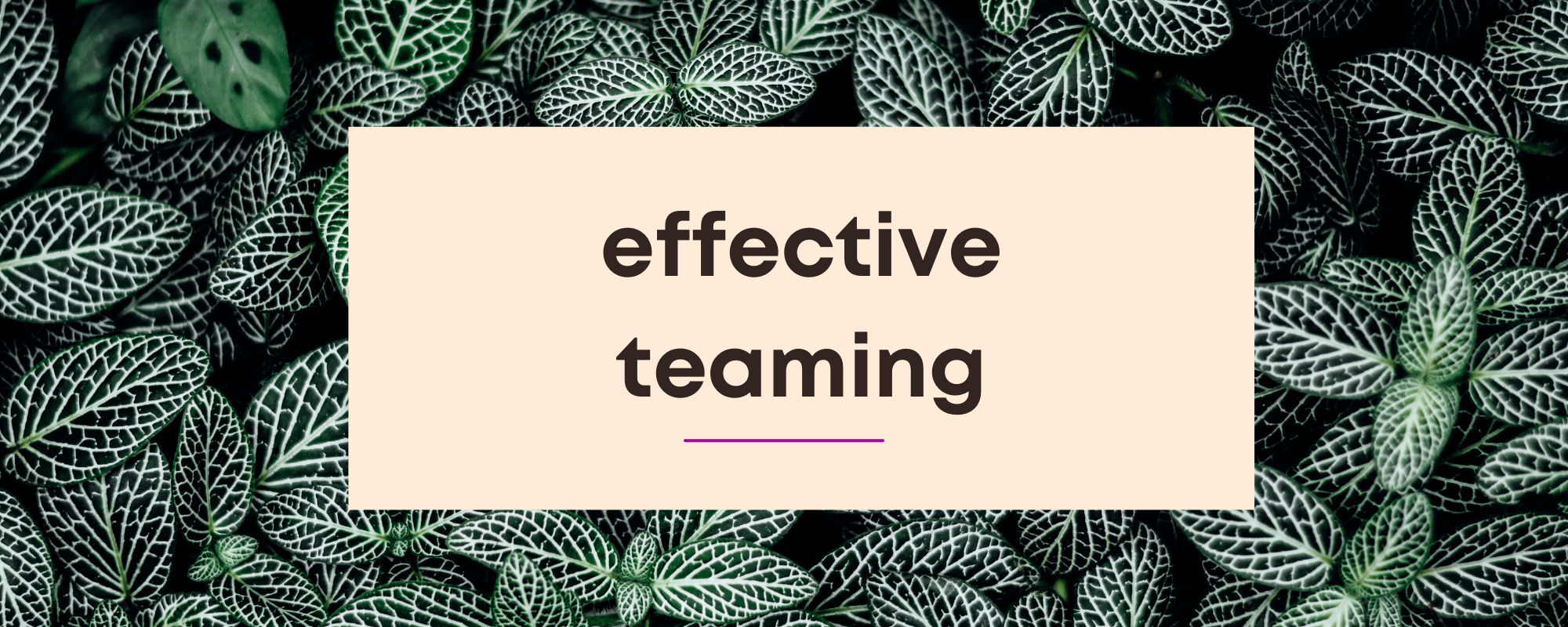 Effective Teaming: Teamwork Training
Practical skills to build a team culture based on trust, psychological safety, belonging & inclusion, leading to improved team collaboration and performance.
Based on neuroscience, mindfulness, and behavioral research, this interactive 3-3.5-hour program offers practical interpersonal skills grounded in attention training, growth-oriented mindsets, and collaborative behaviors to improve team performance. This training will help you and your team to:
Deepen self-awareness and learn how our thoughts and behaviors impact team dynamics
Expand awareness of self and others

with an emphasis on promoting inclusion & belonging

Generate a culture of trust and psychological safety
Cultivate a prosocial mindset of humility and curiosity
Promote team interactions that create a learning community
Optimize team engagement, agility, and effectiveness
A practical, experiential, and highly interactive program presenting tools that can be applied immediately within teams and organizations.
Context
Current behavioral science, neuroscience and corporate research shows that when it comes to optimal team performance what really matters is less about who is on the team, and more about how the team works together. Specifically, individuals and teams work best in an environment where they feel:
Included
Safe when learning something new
Comfortable making contributions
Able to challenge the status quo
Program Structure
The 3-3.5-hour interactive program can be offered as a live online or in-person experience. It focuses on four essential aspects of team dynamics: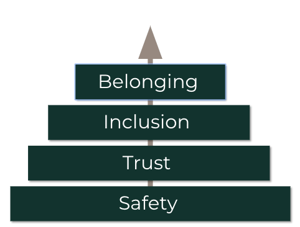 Belonging: T

he ability for team members to actively cultivate social and work connections between one another.
Inclusion: A

set of behaviors that enables each team member to feel valued and supported by others on the team and the team leader(s).
Trust: T

he extent to which team members model reliability, credibility, and connection with one another.

Psychological Safety: T

he belief among team members that interpersonal risk-taking and challenging the status quo is safe, acceptable, and even encouraged.
Get In Touch
Interested in bringing this program to your organization? Fill out this short form to receive more information or speak with a Client Advisor.