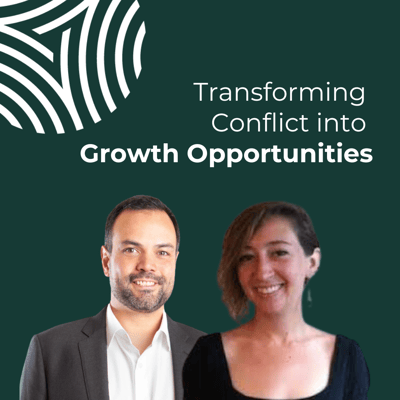 Free Webinar: Transforming Conflict into Growth Opportunities
Join SIY Global CEO, Rich Fernandez, and Head of People and Culture, Ilana Robbins Gross, for a conversation on how managers and leaders can use practical emotional intelligence skills to effectively manage conflict that leads to growth and learning.
Wednesday, September 20, 2023
9:00 am - 10:00 pm PDT
Find the time in your location
If you can't make it live for the time of the webinar, sign up and we'll send you a recording after it concludes!
Program Language: English
---
Ilana Robbins Gross is the Global Head of People & Culture at SIY Global and brings her diverse work experience – including grassroots organizing in New Orleans, education in Brazil, and technology in San Francisco. Regardless of industry or geography, Ilana seeks to act on her values, striving to create a world where people have more opportunities and are able to take full advantage of them. Outside of work, Ilana loves to travel, create costumes, and practice yoga.
---
---
---
Rich Fernandez is the CEO of SIY Global. He was previously the director of executive education and people development at Google, where he was also one of the first SIY teachers. Rich previously founded Wisdom Labs and has also served in senior roles at eBay, J.P. Morgan Chase and Bank of America. He received his PhD in Psychology from Columbia University and is a frequent contributor to the Harvard Business Review.