We're excited to announce our 2023 Organizational Teacher Training for professionals who want to teach Search Inside Yourself within their companies.
Build a future-ready and thriving organization by making emotional intelligence, mindfulness, and effective leadership a core part of your learning, development, and well-being strategies.
I would highly recommend this program for personal growth and for inspiring a movement that could transform leadership and business performance.
- Teacher Training Participant
Work is never going back to "normal," and teams will never be the same. This new era of work and today's macroeconomic environment present us all with an opportunity for our teams and our work to be better than before.
Cultivating the human-centered skills of emotional intelligence, psychological safety, belonging, and resilience can help to build connection, stress-management skills, belonging, and engagement, leading to innovation, sustainable well-being, employee retention, and improved performance.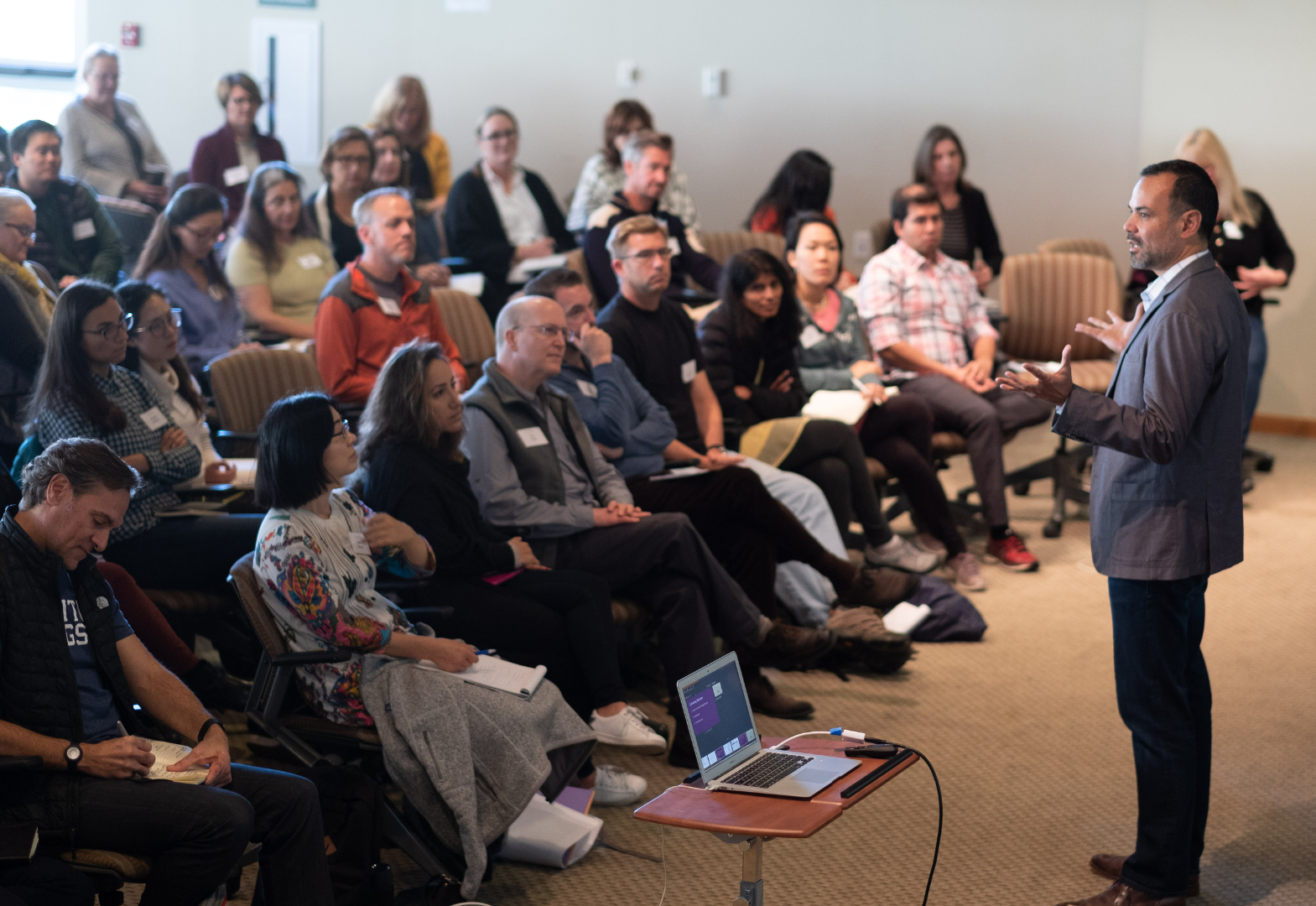 We believe that these human-centered skills are no longer optional; quite the opposite, they're critical for organizations to gain a competitive advantage and thrive today and in the future.
This is why we're looking forward to welcoming our 2023 Organizational Teacher Training cohort. We know the type of scalable impact each and every participant will have within their organizations. We have seen, for over a decade, the transformation that can take place when we bring human-centered skills to work, based on neuroscience and organizational research.
We know the world needs this transformation more than ever before and we can't wait to meet you and partner with you to make this change possible.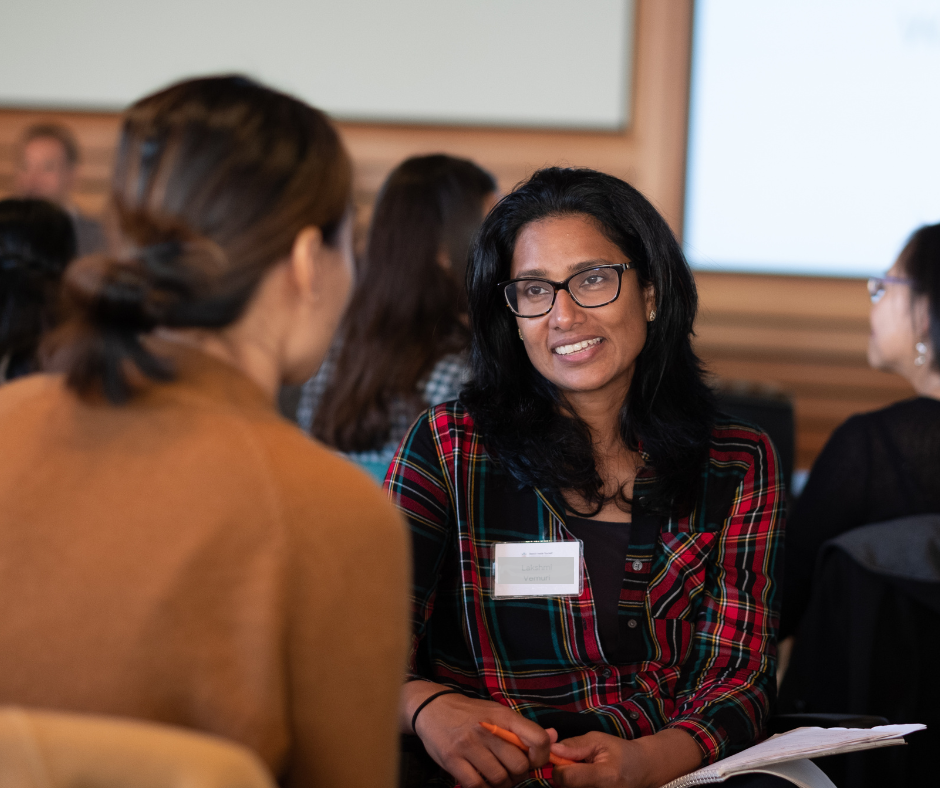 If you get an opportunity to attend a program like this, grab it with both hands.
Deiric McCann, Search Inside Yourself Certified Teacher
Program Overview
The Search Inside Yourself Organizational Teacher Training is a multi-month program that trains employees inside an organization to become certified to teach the renowned Search Inside Yourself program.
You'll join live online sessions with a group of employees from other influential organizations.
Key Dates
July - October 2023 Cohort Dates
Session 1: July 10-13 (4 days of 5-hour sessions)
Session 2: September 18-20 (3 days of 5-hour sessions)
Session 3: November 27-30 (4 days of 5-hour sessions)
Early Bird Admissions end: May 21st
Admissions close: June 28th
October 2023 - February 2024 Cohort Dates
Session 1: October 2-4 (3 days of 5-hour sessions)
Session 2: December 11-13 (3 days of 5-hour sessions)
Session 3: February 20-22 (3 days of 5-hour sessions)
Early Bird Admissions end: August 1
Admissions close: September 4
About Search Inside Yourself
Originally developed at Google, Search Inside Yourself (SIY) is an emotional intelligence, mindfulness, and leadership curriculum based on neuroscience.
It has been taught in hundreds of organizations around the world, helping to improve skills such as stress management, resilience, empathy, effective leadership and more. Learn about Search Inside Yourself and the results the program has had on thousands of participants.
In order to receive your Organizational Teacher Certification, please plan to attend a full Search Inside Yourself program (unless you've attended SIY in the past). Register here using the code 0TT2023 to receive a special discount.
Follow these steps to access the OTT applicant discount:
Select a program from our calendar. page and register
Select "Get Tickets"
Click "Access Hidden Tickets"
Enter Access Code:

OTT2023
Are you interested in learning more about our 2023 Organizational Teacher training program?
Fill our the form below to receive additional information and updates via email.
Hear what our clients say about the impact of teacher training on their organization:
Tuition
In our experience working with organizations from around the world, training a group of 3-4 employees is ideal for the success of the program.
As a result, and given that the Search Inside Yourself program is always taught in pairs, we ask that a minimum of two participants per organization apply, unless you already have SIY Certified Teachers within your organization. Each employee can apply separately.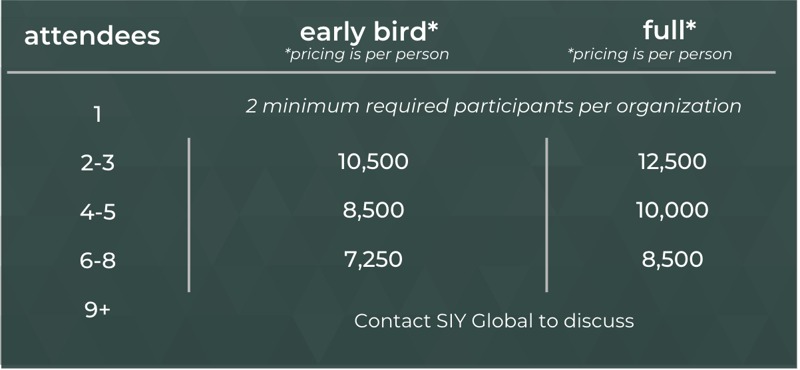 Companies like SAP have successfully scaled SIY, starting with just one internal teacher. The program has now been delivered to more than 12,000 SAP employees, resulting in a 200% ROI.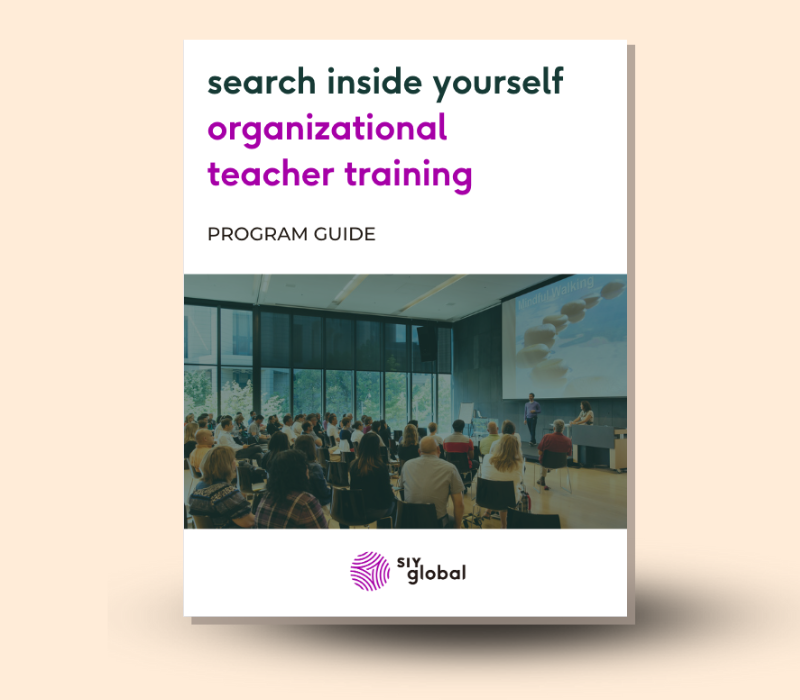 Download our detailed program guide to learn more about:
Key dates
Curriculum details
Tuition and fees
Eligibility and pre-requisites y
Benefits for participants and their organizations
Expected outcomes
By participating in the program your organization will:
Transform your culture and enhance performance:
Training employees in SIY is a powerful and cost-effective way to bring mindfulness and emotional intelligence to all levels of your organization. These programs and initiatives support a culture and community of mindfulness, empathy, and resilience in your organization, building a sense of connection and engagement for employees.
Invest in expert teachers and facilitators:
Delivering SIY through your own employees is even more impactful as the facilitators know your culture and can make a direct connection between the frameworks and tools taught in SIY and your organization's context, including its mission, challenges, and values. SIY Teachers learn facilitation skills that support an engaged, attuned, inclusive, and collaborative environment during the program.
Build a cost-effective internal training model:
SIY Internal Teachers can also teach, virtually or in person, the SIY Keynote, Half-Day, and 1-Day program versions, as well as SIY's Adaptive Resilience program. SIY can be taught to employees at all levels: as open-enrollment skill-building and well-being programs, as part of a leadership journey, and to cultivate high-performing teams.
Develop a new class of leaders in your company:
In addition to teaching SIY, participants will learn about best practices to expand the program across regions and functions. People who go through this training are pivotal to support long-term scaling of this program and can support program management.
Gain expertise for integrated offerings:
Participants will gain tools to bring mindfulness, emotional intelligence, and effective leadership to your whole organization, including: leading mindful meetings, hosting mindfulness practice groups, facilitating intro sessions, and interactive sessions for team offsites.
Seamless delivery of learning tools through our digital learning platform:
Our proprietary platform supports assessments, reports, participant resources, program-related emails, and more activities that make programs easy to manage and faster to scale.
Employees who participate in the training will:
Master SIY content:
Learn SIY's unique blend of mindfulness-based emotional intelligence, supported by neuroscience and data. SIY also has a large experiential component, and you'll learn how to guide SIY practices and lead interactive exercises.
Grow your presentation & facilitation skills:
Gain insight into your teaching strengths and areas of growth. Learn how to lead with your authentic embodied presence to delivery programs online and in-person.
Develop personally:
Experience the depth of SIY practices for yourself, preparing you to facilitate this experience for others. The training emphasizes your own mindfulness practice, embodiment, and how you show up as a teacher. Hundreds of SIY Teachers say that SIY's Teacher Training has been life changing.
Deepen your engagement and sense of purpose:
Teaching SIY increases your sense of meaning, fulfillment, engagement, and connection to your work and organization.
Gain access to a global community:
You will be invited to join a community of like-minded individuals who work inside organizations across sectors and regions, receiving additional support, regular program updates, and collaborative relationships with other deeply committed practitioners.
Send any questions you may have to info@siyglobal.com.