[Webinar Video] Unlocking Team Performance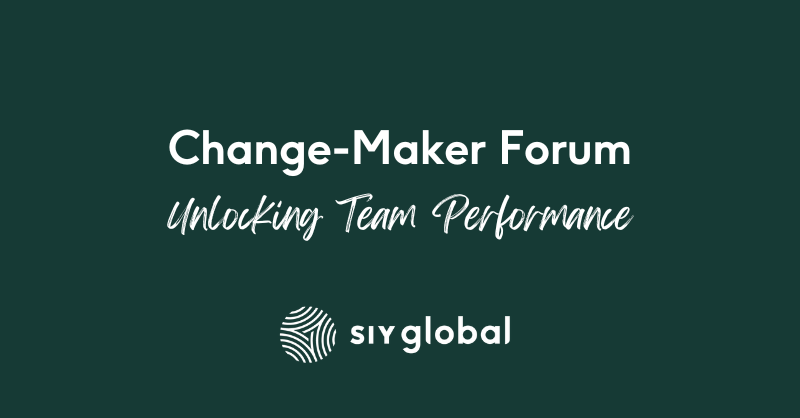 After over a year of pandemic, huge changes, and remote working, you and your colleagues are likely depleted and feeling disconnected and disengaged. Since Google's pioneering study on the importance of psychological safety and empathy as critical to team performance, there has been a growing recognition of the importance of emotional intelligence for not just individual performance, but also to how we collaborate and work effectively together. Enjoy this conversation between SIYLI director Steph Stern and senior SIY teacher Lori Schwanbeck as they discuss the science, practice, and organizational research on the keys to drive high team performance, manage uncertainty, and cultivate inclusion and a sense of belonging at work.
About Lori Schwanbeck
Lori has been teaching SIY internationally since 2013 to diverse clients in: technology, professional sports, manufacturing, retail, education, and humanitarian organizations. In addition to teaching SIY, she is a mindfulness-based psychotherapist dedicated to helping people create lives of meaning and well-being. Lori coaches individuals seeking to increase their level of social and emotional intelligence in their professional and personal lives. Lori understands the challenges and opportunities of bringing secular mindfulness into various work environments as she draws upon her background in marketing for multi-national companies and small businesses. Lori's practice is supported by time in nature.
Bring a Program to Your Company