[Webinar Video] Emotional Intelligence in an AI World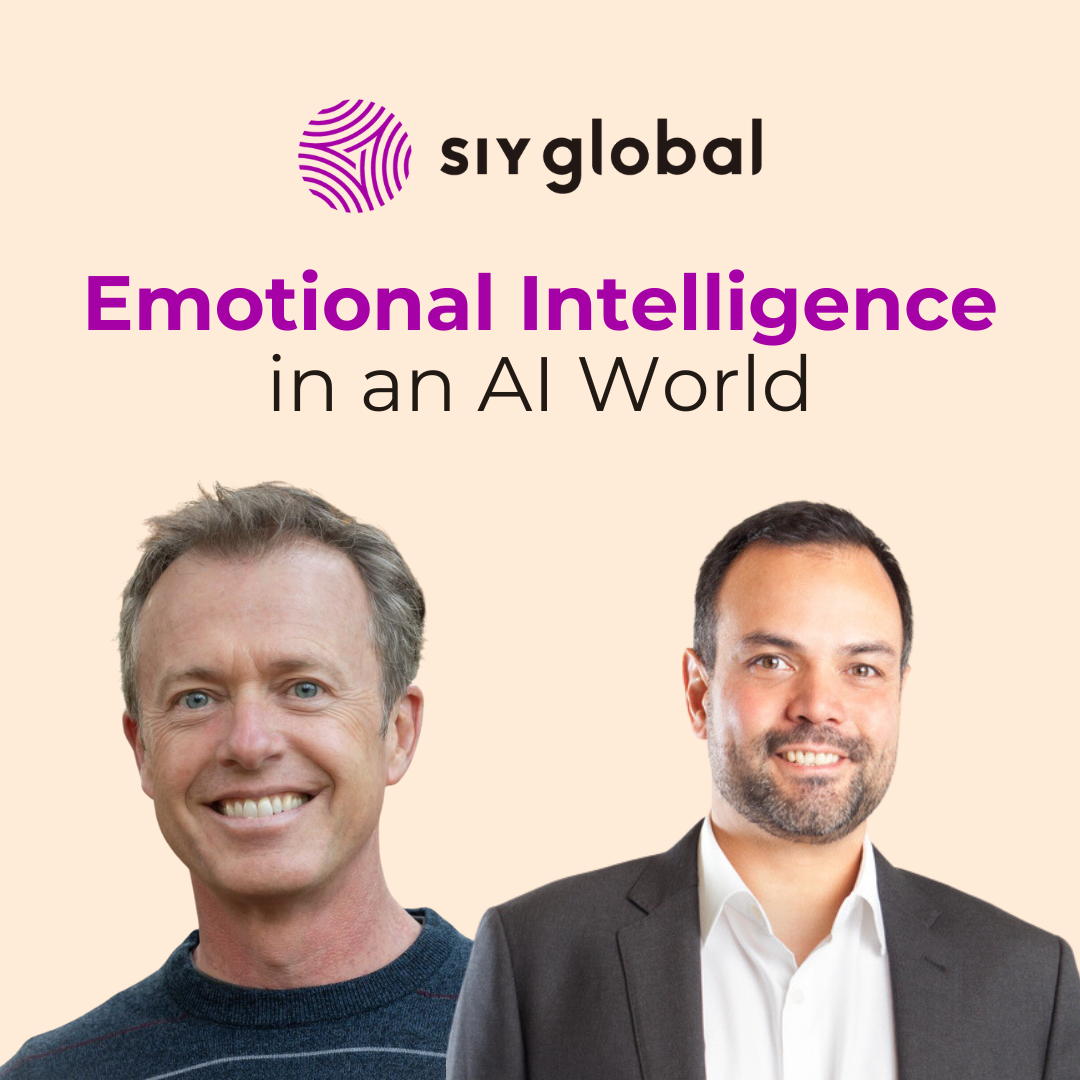 Watch a recording of a conversation between SIY Global CEO Rich Fernandez and Founder of Changing Work + former LinkedIn executive, Scott Shute.
Scott Shute
Scott is at the intersection of the workplace and ancient wisdom traditions. He blends his experience as a Silicon Valley executive with his lifelong practice and passion as a wisdom seeker and teacher. In his most recent role at LinkedIn, Scott was the Head of Mindfulness and Compassion programs. He has been a pioneer in creating workplace mindfulness programs and advancing the discussion around compassion in the work context. His latest venture, Changing Work, seeks to curate the best practices of conscious business and make them more widely available. He is the author of the award-winning book "The Full Body Yes".
Rich Fernandez
Rich is the CEO of SIY Global. He was previously the director of executive education and people development at Google, where he was also one of the first SIY teachers. Rich previously founded Wisdom Labs and has also served in senior roles at eBay, J.P. Morgan Chase and Bank of America. He received his PhD in Psychology from Columbia University and is a frequent contributor to the Harvard Business Review.